"With the integrated asset plan in AMP we can adjust the useful life and BRE with a simple update in a very user friendly software, taking off hours and possibly days of time to update our asset management plan."
- Public Services Director
Challenge
Creating, managing and maintaining an Asset Management Plan is a massive undertaking that is time, cost and resource intensive.
2T
More than 2 Trillion Gallons Water Wasted in Breaks and Leaks
95%
95% of Infrastructure Repairs Performed Locally
$271B
Estimated $271B Spent on Wastewater Infrastructure over the next 25 Years
Opportunity
AMP is designed to minimize resources used in developing an asset risk score or building a capital plan. In other words, computer technology will displace inefficiencies so valuable resources can be used building or repairing infrastructure rather than building plans. It is simple, easy and any level in the organization can get infrastructure answers with just few clicks.
Fast, Iterative Capital Planning
Collaborative team decision making
Auto asset risk score change
Prioritize assets for condition assessment
Long term BRE tracking
High risk targeted R&R
Capabilities
Standard Risk Calculations
Manual or Auto
Data Ingestion
Asset Editor &
History Tracker
Replacement Cost Analytics
Platform Overview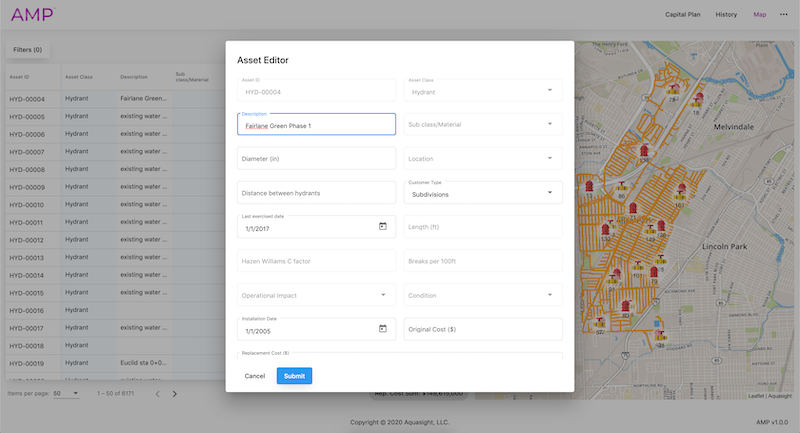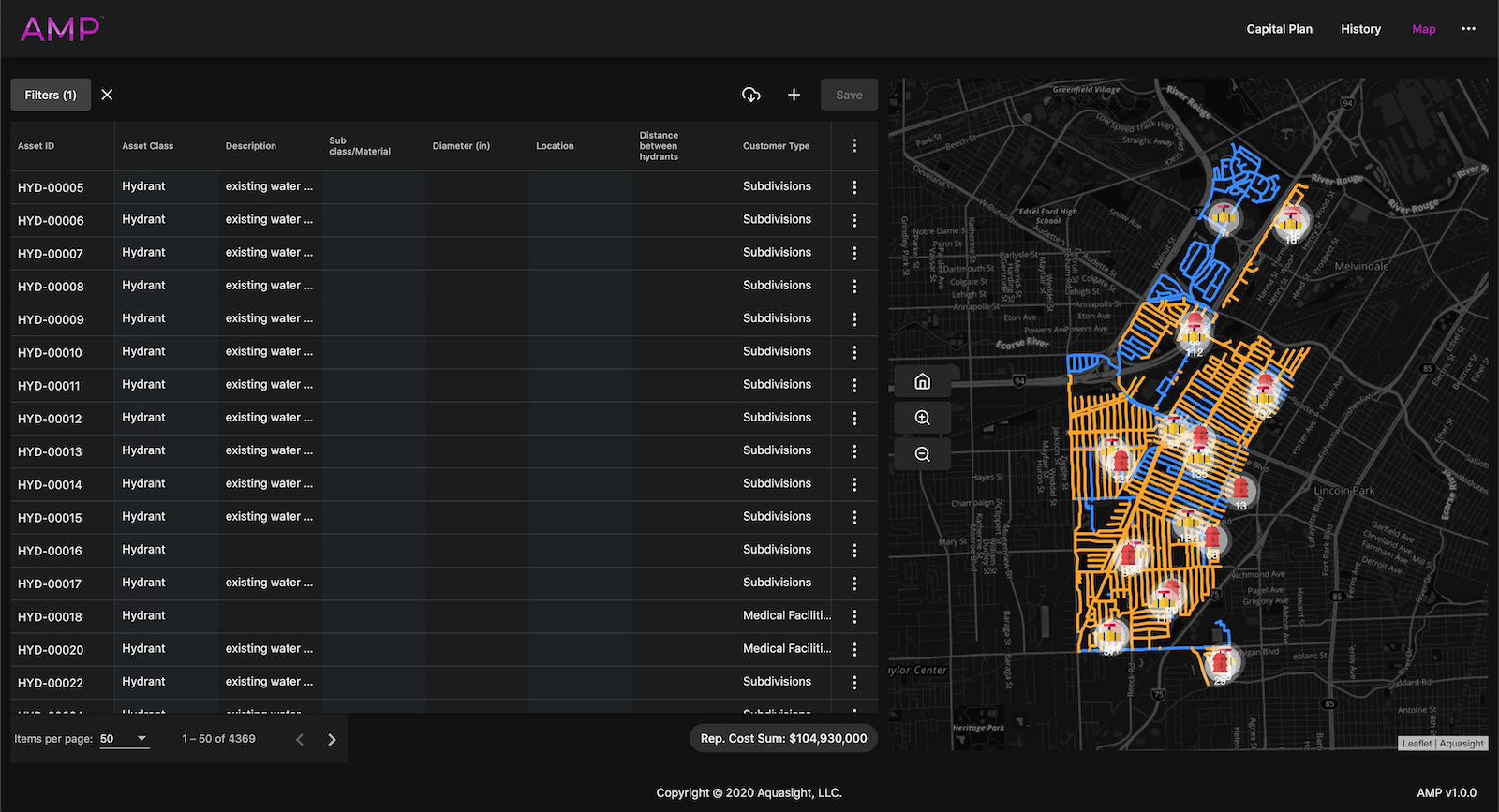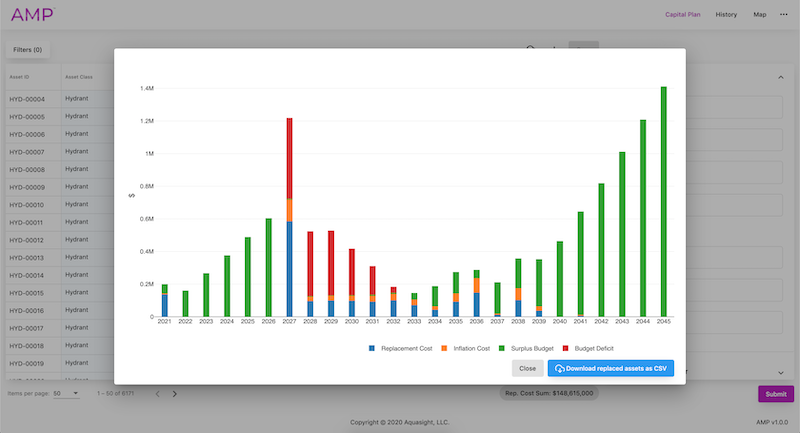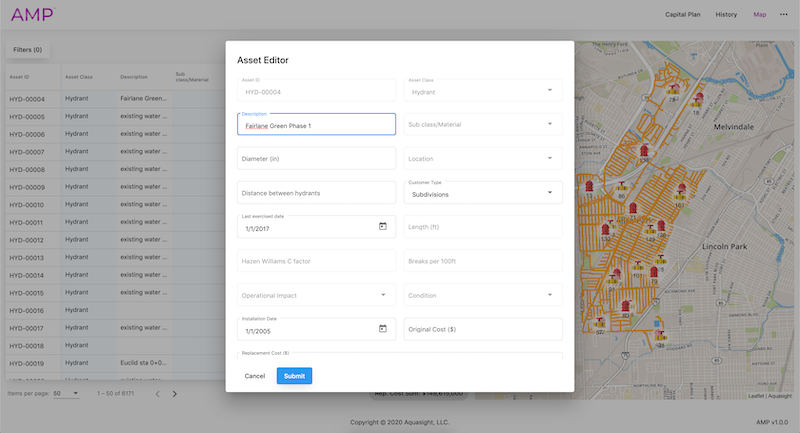 AMP is a ubiquitous tool, with anytime and anywhere access, that automates the asset management workflow and provides analytics and insights. AMP has source data integration if, when and where required.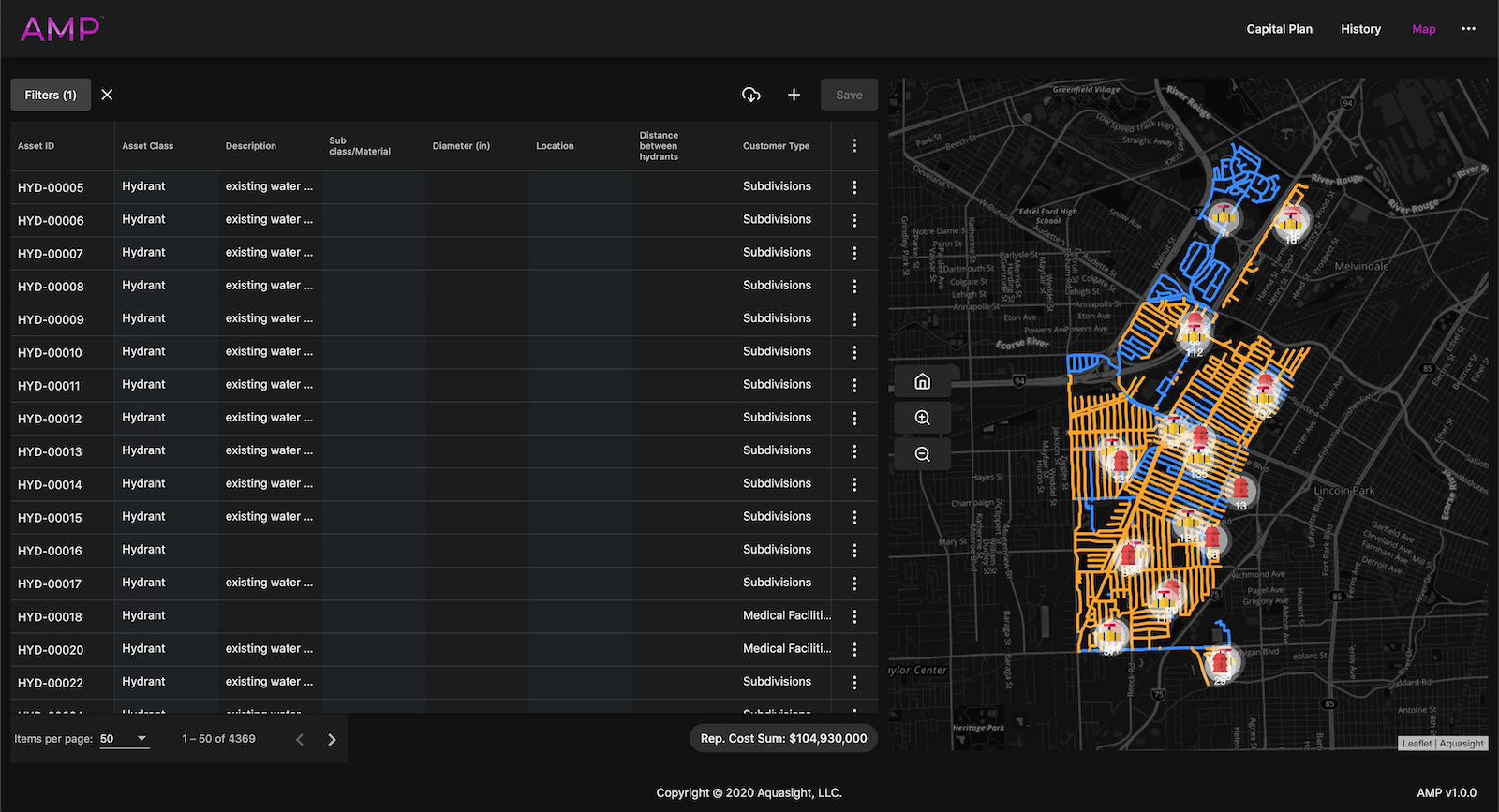 Asset data resides in many source systems such as GIS, CMMS, EAM and other system of records. AMP integrates the meta data and intelligently performs analytics to assess an asset risk.
AMP is source system agnostic and can operate with or without source systems. AMP can function with incomplete data and can be deployed stand alone or Synchronous w/CMMS or EAM implementations.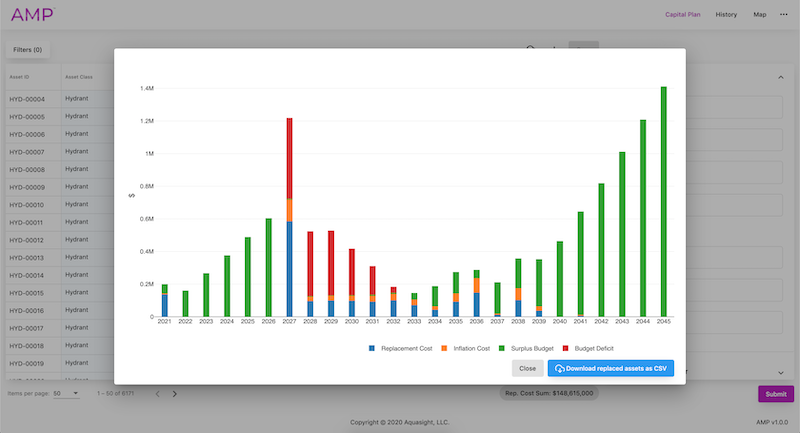 AMP identifies the assets for example sewer mains that most urgently need inspection. As asset conditions change, BRE scores change in near real-time reducing time and effort spent on risk scoring. It track BRE's up to 25 years ahead based on attribute, condition, and criticality data, AMP will create various R&R scenarios and notifies if there will be capital surplus or shortages.