"We needed an intelligent technology that can mine our collection system data and help us to manage our operations efficiently and serve our communities. ACE puts a user friendly app in the hands of our employees and moves our district to the next generation in monitoring, auditing, billing data, reporting and infrastructure maintenance. This takes us in the direction of a Smart Utility."
Flow & Operations Manager
MCPWO
Challenge
Rainfall, snow melt, industrial water, inflow & infiltration, and runoff drive variations in wastewater inflow and pollutant loading making it difficult to forecast. With 60% of staff expected to retire, the challenges inherent in influent forecasting will only increase, leading to sub-optimal planning and a heightened risk of permit violation.
0.5 to 3x
Variations of influent flow and loading lead to inefficient operations.
1 to 5
Lab test results take 1 to 5 days, wastewater has already been processed
750
Cities have combined sewers requiring a better wastewater influent forecast
Aging
Wastewater infrastructure leads to unpredictable inflow & infiltration
Opportunity
Aquasight's ACE provides operators with a two-day forecast of flow and loading. ACE facilitates improved process control planning in both dry and wet weather. ACE-assisted operations allow facilities to meet permit limits and perform maintenance in the most efficient way possible.
10% to 40%
chemical savings
Optimal maintenance scheduling
Predictive
planning
Features
Influent flow forecasting
Historical
actual
vs.

forecast
No HW/SW installation required
Platform Overview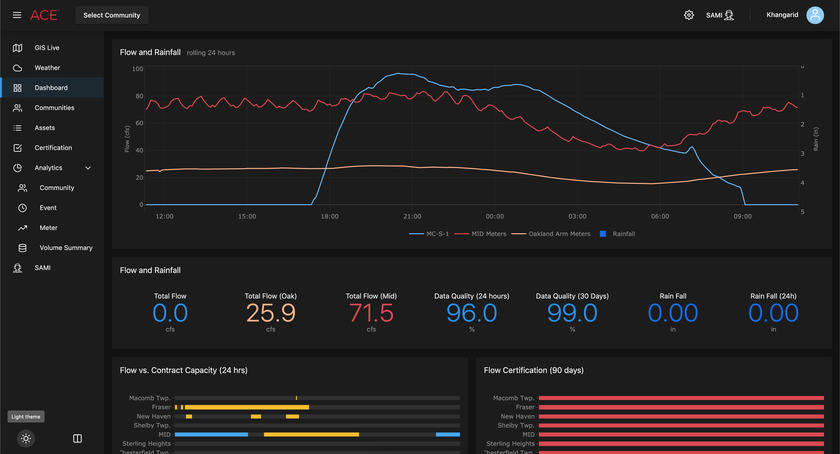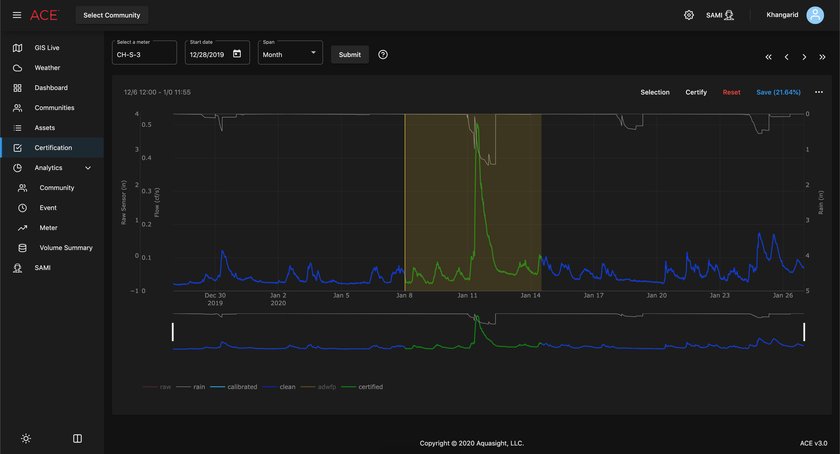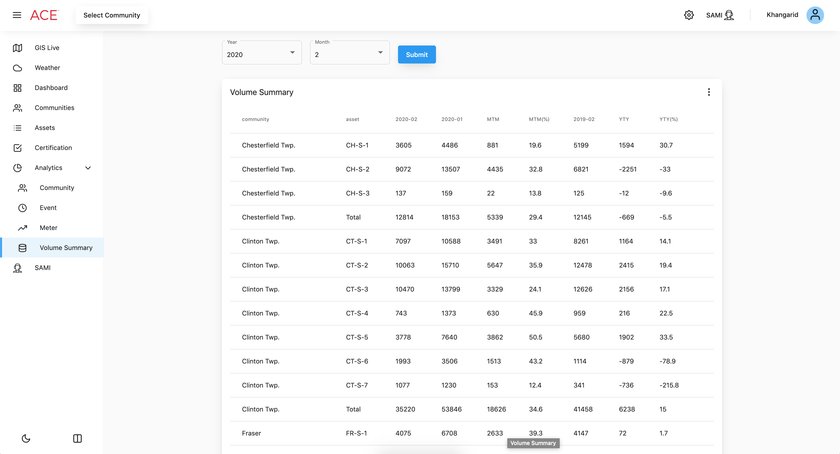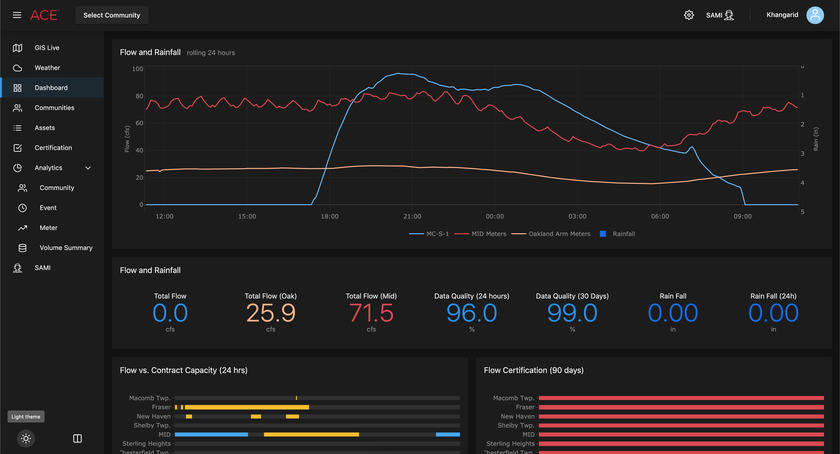 ACE is a collection system intelligence platform with built-in AI capabilities. It can consume and merge real-time or historical data from any sensor manufacturer and is hardware agnostic. ACE can save significant costs today in collection system data management & analytics. With ACE, utility can "turn on the lights" in its sewer system with over 20 out of the box capabilities. It is designed for engineers to plan and reduce I&I and for operations team working on sewer clean ups & maintenance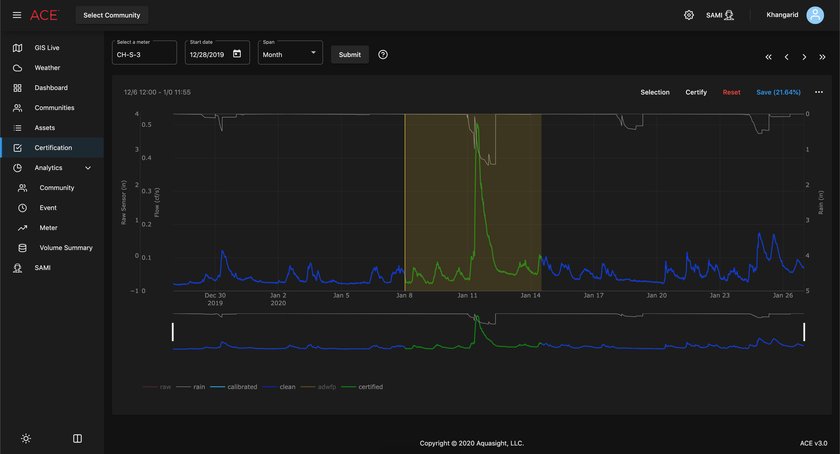 ACE will auto detect bad data quality, clean and certify it so it can be used for billing. Built-in anomaly detection will pick up things that human eye cannot and will send notifications.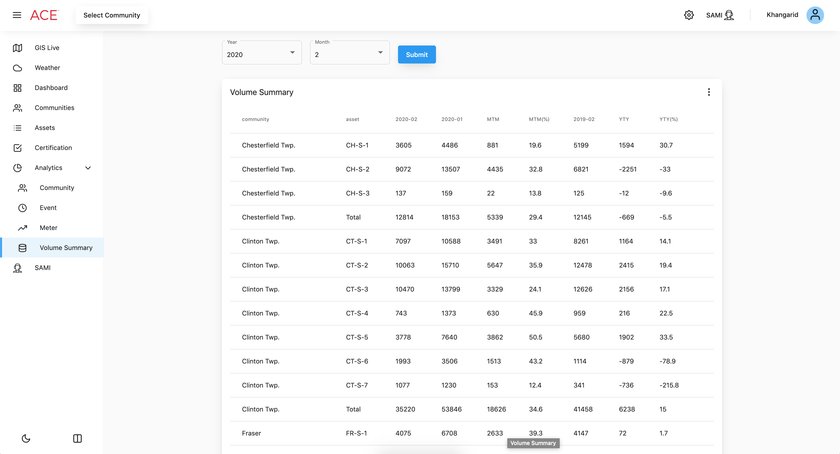 Analytics & Reporting can be done on the fly and real-time dashboard provide visibility on areas that are reaching max capacity. ACE enables a Smart Utility and create a legacy for next generation of utility operators.